Affiinity is a privately-owned company founded in Copenhagen, Denmark.
We help b2b companies digitize their sales- and marketing efforts in order to reach and win new customers. Our advanced algorithms and digital solutions have been developed and tested successfully in several different industries and markets, and the Affiinity team comes with extensive experience within digitization and international sales and marketing.
To stay in front, we partner with other organizations and talent internationally. Thereby we obtain the best competencies within technical development, AI and automation to ensure agility and best quality. Right now we are partnering with approx. 15 leading IT development consultants in different countries.
Our clients count both individual companies and groups of companies aiming to reach the same customer target group. They come from different industries and in different sizes. But they operate in the b2b area, and they are all eager to grow their business and utilize the vast potential our digital programs offer.
We are also experts in helping groups of companies digitize sales and entering new markets. By bundling companies from a common sector, the participants benefit from pooled marketing resources, better content and shared costs for project management. With a strong, common value proposition, the group may also become more appealing to their customer target group, who may find several solutions to their challenges. When we work with groups, we typically partner with trade promotion agencies, chambers of commerce or industry organizations who take the role of program owner, content provider and project manager.
With Affiinity, you do not need to invest in expensive software systems or internal, technical competencies. You basically lease our entire technical solution and our competencies. All customer data and customer leads are easily transferable to your CRM system – hence there is no hidden cost in additional system integration.
Meet Louise Juhl and Claus Lønborg - the founding partners of Affiinity.

Louise was CMO at Copenhagen Capacity for six years. Prior to that, she managed e-commerce B2C and B2B, and digital sales transformation processes in several international companies in Denmark including Fritz Hansen, Novo Nordisk and NNIT. She has also worked in several advertising agencies in Denmark.
Claus was CEO at Copenhagen Capacity for eight years. Prior to this, he was the Executive Director for Innovation Center Denmark in Shanghai. He has held several sales, marketing and business development positions in multinational companies including MD Foods (now Arla Foods), Rockwool, A.P. Moller-Maersk and IBM.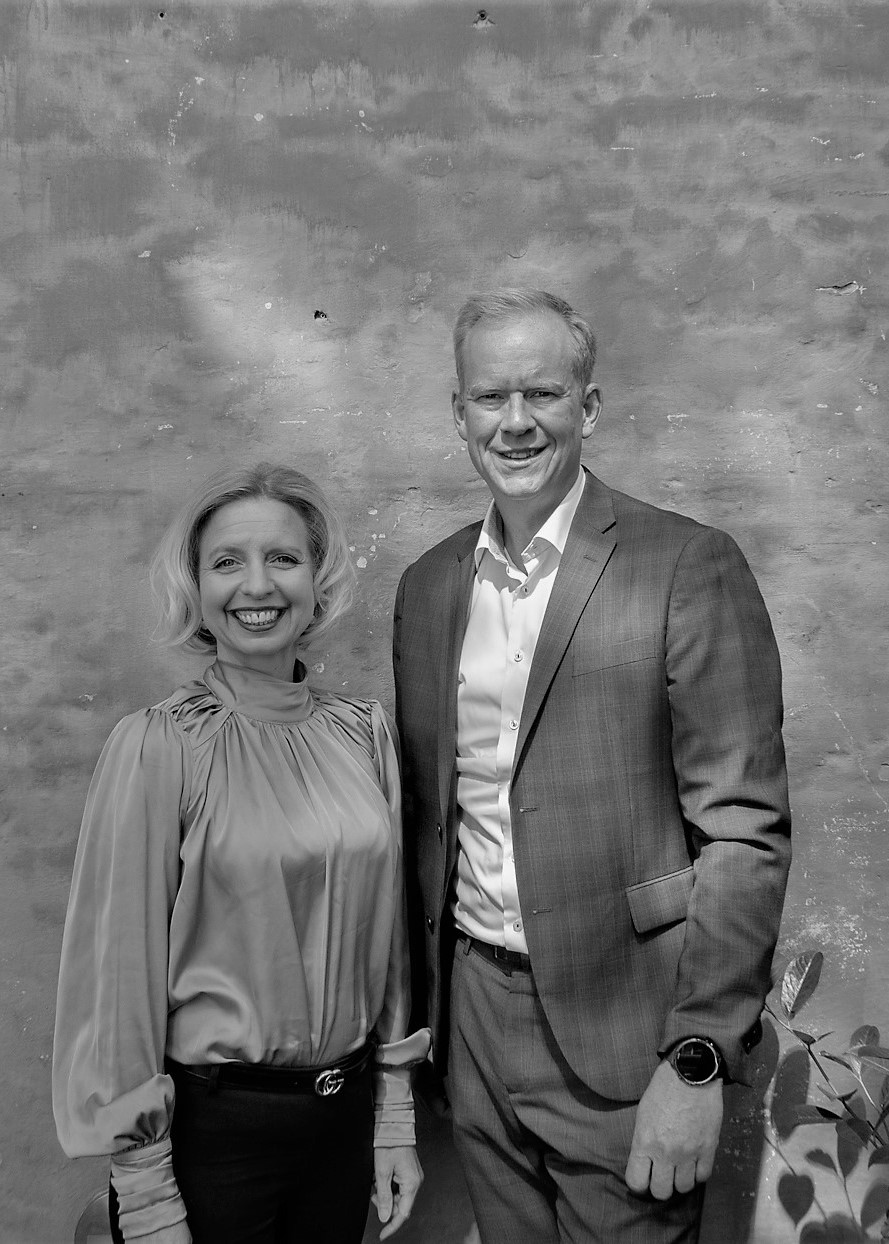 REACH OUT!
We would love to hear from you, so we can find out how best to help you, in your digital sales and marketing transformation.